Emergency Plumber Dublin
Emergency Plumber Dublin Services are among the best Plumbing services in Dublin City. Do you need a professional plumber service in Dublin area? Call our Emergency Plumber Services, for immediate response, no matter where you are in Dublin. We are a fully qualified plumber service and we can fix all different plumbing problems including blocked drains, gas and oil boiler problems, leaking pipes and heating systems. We pride ourselves on excellent client services and budget friendly plumbing.
Our Dublin plumbers are highly skilled plumbing experts, who are trained and have experience in providing a quality heating & plumbing service in Dublin. We are fully insured and fully qualified plumbers in Dublin, ensuring you have peace of mind when we carry out work for our clients.
Your Trusted Emergency Plumber Dublin in 2017
Are you in need of a plumber Dublin? Whether its an emergency call out or a routine or a scheduled service then call us. We are your reliable plumbing service for all your plumbing needs when they do arise. We will come to your home or work location at any time, day or night, for repairs, installations or replacements. At Plumber Services Dublin, we ensure that you are fully satisfied with our level of workmanship and we ensure we complete the job to the highest of industry standards.
Plumber Services Dublin has been operating for over 10 years, proving an unrivalled plumbing service to both domestic and commercial clients.
Part of our heating services includes boiler installation and maintenance. We provide a 24 hour call out service for all your boiler requirements. All of our gas engineers are registered with RGII and fully insured which guarantees a safe and legal job whether for Gas boiler service, repairs or upgrade.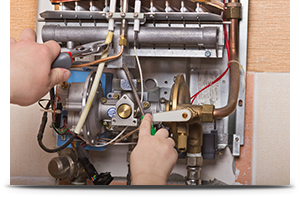 Emergency Plumber Dublin Services
Plumber Services Dublin is a plumbing & heating company servicing all of south Dublin with the right knowledge and experience for all of your commercial and domestic plumbing needs. We have local Dublin plumbers all around south Dublin. They can cater for all of your plumbing needs whether you find yourself in the unfortunate situation of having blocked drains, no hot water, leaking or burst pipes, a blocked or toilet not flushing properly or if you have any bathroom renovations project you want to discuss then call us on 01 539 4663 for a prompt and reliable service. Our plumbers can get to you generally within 1 hour of your emergency call.
We have over 10 years experience in all aspects of heating and plumbing in Dublin and we ensure to give all our clients a highly skilled service at competitive rates in Dublin city.
If you are in need of our Emergency Plumber Dublin Service or require some installation or maintenance work carried out by professional plumbers then contact us on 01 539 4663. Alternatively email info@plumberservicesdublin.ie and we will assist you in any way we can. Also for a qualified plumber Arklow you can contact us. We have a team of dedicated staff on call in Arklow to provide you a service that you can trust.
Our Plumbing & Heating Services Include
Pump Repair & Replacement
Shower Units Repair & Replacement
Leaking Pipes Locating & Fixing
Taps Replacement
Shower Units Repair/Replacement
Drain Unblocking
Water Tank Replacement
Gas/Oil Boiler Repair & Replacement
Cylinder/Immersion Repair & Replacement